Best New City, NY Roofing Storm Damage Contractor
Get in touch with us today!
Roofing Storm Damage in New City, New York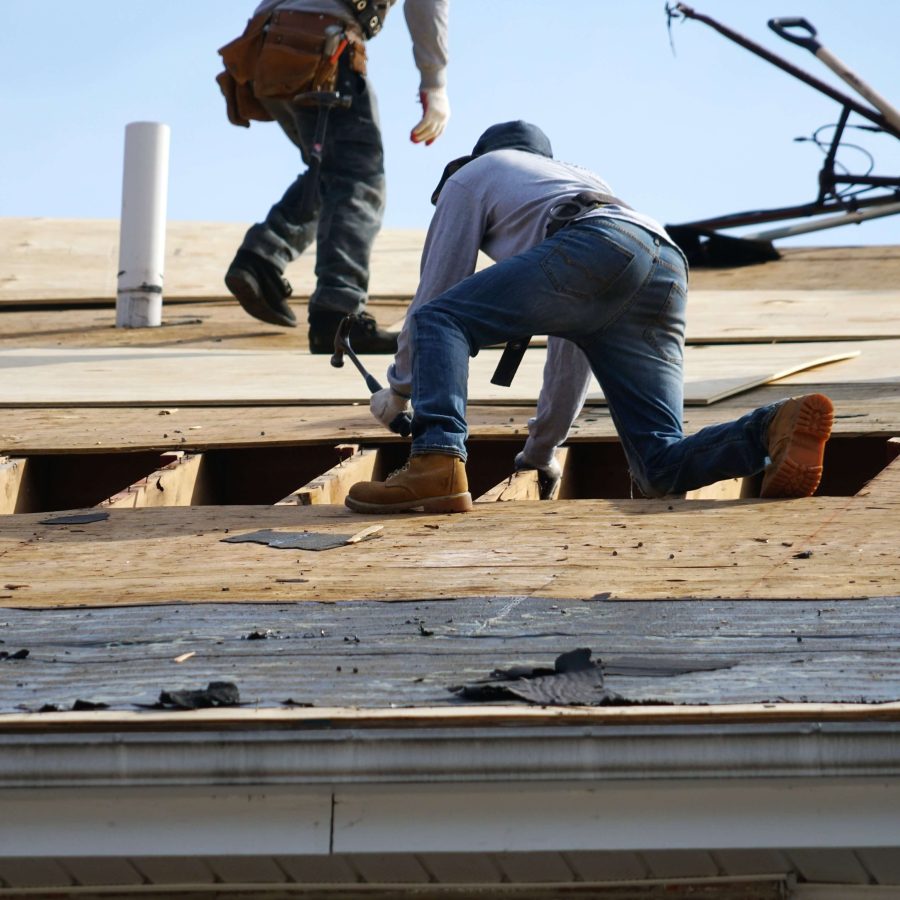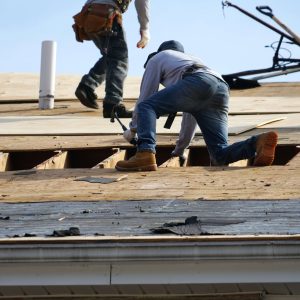 Storms frequently result in significant damage to your roof, which may require a costly repair. Natural occurrences, including hail, lightning, intense rainfall, and fallen trees, can cause damage.
Precision Roofing Inc. is a licensed New City, New York, roofing company that has established a reputable name by delivering work of an exceptional quality that others can't replicate. We are the most dependable roofing company that provides restoration services for New City NY roofing storm damage if it has been harmed.  
Hail and wind can still harm the high-quality roofing material on your home. It is usually challenging to identify the damage on your own; therefore, scheduling an inspection with a team of professional New City, New York roofers are preferable.
The roofers at Precision Roofing Inc. have trained eyes and 30 years of experience. Identifying minor flaws and fixing them before they worsen is critical. Contact us now, and we will thoroughly inspect your roof and devise an effective plan of action to fix your roofing problem.
We Can Fix Your Roofing Storm Damage Issues In New City, New York
Precision Roofing is dedicated to providing our customers with the highest quality roofing services, especially in times of storm damage. We understand that storm damage can be a stressful and overwhelming experience, which is why we prioritize returning your house to normal as quickly and effectively as possible. Our roofers are highly trained and have the equipment to handle all types of storm damage, from minor to major. We take pride in our reputation as a reliable roofing company serving the New City, NY, area, and we are committed to providing you with the best possible service. If your home has been affected by storm damage, don't hesitate to contact us for a professional and thorough assessment of the damage and a plan to get your roof back to its pre-storm condition.
Types of Roofing Storm Damage in New City, NY
Storms can be a significant source of damage to your property, which can often be extensive and varied. When it comes to your roof, storm damage can range from purely cosmetic issues to more severe problems that affect the structural integrity of your roof. For example, a storm may cause minor cosmetic impairment, such as dents or scratches to your roofing material, which may not seem a significant concern initially. However, if left unrepaired, these minor issues can eventually lead to more significant problems, such as leaks or even complete roof failure. On the other hand, more severe storm damage, such as hail or wind damage, can cause significant damage to your roof that requires comprehensive restoration.
Hail Damage
When hailstones fall from the sky during a hailstorm, the granules that protect your shingles from UV rays and other harmful elements often become loose. If you do not apply a new coating of granules right away, your roof's lifespan may be reduced because continued exposure to the elements may cause it to deteriorate.
Furthermore, a hailstorm could crack your ceiling and damage your roof's flashing, allowing water to seep through and damage the decking below. Exposure to damp conditions for an extended time will inevitably sustain moisture damage, promoting mold growth and raising humidity levels.
Wind Damage
Even when there is no precipitation, such as rain or hail, strong winds can cause damage to your roof. When the wind blows through your roof tiles, it can move or lift them, leaving your roof deck and attic vulnerable to water damage. Property owners are frequently aware of these openings once significant water damage has been done to their homes due to leaks. This is because the openings are usually hidden from view.
In these situations, contacting a qualified and reputable roofing company, like Precision Roofing Inc. in New City, NY, is critical to assess the damage and create a plan to repair or restore your roof. Our skilled team of roofers can manage any storm damage because they are equipped with the right tools. We pledge to provide the best service possible to our customers.
Why Choose Precision Roofing For Storm Damage Restoration?
New City 24/7 Emergency Service
Precision Roofing has a team of experienced professionals who are readily available 24/7 to render assistance should a storm hit you.
New City Well-Trained Roofers
Our roofers are highly skilled and have undergone extensive training to ensure they have the knowledge and expertise to handle roofing issues. Whether a small leak or significant storm damage, our team can take it all. We understand that storms can be unpredictable and cause unexpected damage to your roof, and that's why we are always ready and willing to help you get your home or business back to normal as quickly as possible. NY. No disaster is beyond us!
#1 In The Storm Damage Service Industry in New City
Precision Roofing is regarded as one of the best roofing storm damage restoration companies in New City, New York.
Our primary focus is keeping you safe, so we work hard to restore your roof and other house components to how they were before the storm. Contact Precision Roofing for immediate assistance with storm damage to your roof.
Contact Precision Roofing Today
It's essential to act fast if a storm has damaged your roof. Every minute that you wait to address the issue can lead to further damage to your property. That's why contacting a reputable and reliable roofing repair company is crucial as soon as you notice any problems. Precision Roofing, located in New City, NY, is a top-rated company that can help you with your roofing repair needs. They have a team of skilled and experienced professionals who will work efficiently to get your roof back to its original condition. To help you make an informed choice, they will provide an accurate repair cost estimate before beginning any work. Don't hesitate to contact Precision Roofing if you need help with your damaged roof. They are prepared to help restore order to your house or business immediately.