Best Roofing Contractor in Warwick, NY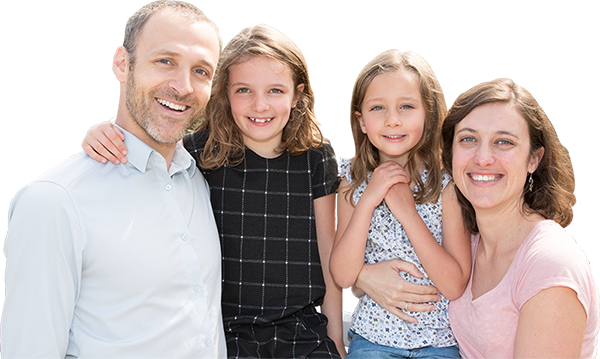 Get in touch with us today!
The Best Roofing Company in Warwick, NY
The best Warwick NY roofing company is Precision Roofing Inc. with 30 years of experience. The work our professional Warwick, NY, roofers and general contractors do for you will be high-quality, safe, and effective. Contact us today to schedule your free consultation.
Dependable Roof Repairs in Warwick, NY: Precision Roofing Inc. Resolves Leaks and Issues With Expertise

Leaks in your warehouse? Are your shingles curling and buckling? Have you noticed water stains on your ceiling? Is your roof more than 20 years old? Our licensed and insured Warwick roofers can locate and fix the source of the problem. For superior quality work and exceptional Warwick NY roofing services, look no further than Precision Roofing Inc.
Get Quality Residential Roofing Services From Precision Roofing Inc. in Warwick, NY
From roof repair to maintenance, Precision Roofing Inc. does it all. We've been the premier destination for reputable residential Warwick, New York, roofers that homeowners trust for nearly 3 decades. And with attention to detail and high-quality materials, you know you're getting the best roof possible for your home. 
Precision Roofing Inc. is committed to providing high-quality roofing in Warwick, New York to ensure your roof is durable and long-lasting. As one of the best roofing companies in Warwick, NY, we have earned the GAF Triple Excellence Award and are GAF Master Elite® Roofer authorized to offer the GAF Golden Pledge® and GAF Systems Plus™ Limited Warranties.
Here are the roofing services we offer in Warwick, NY:
Which Roofing Services In Warwick Is Right For Your House?
 Precision Roofing Inc. provides roof replacement for both residential homes and commercial buildings. We offer the best roofer in Warwick. If your roof isn't that old, the weather, poor maintenance, defective materials, and shoddy initial workmanship can be blamed for a roof's premature failure. If you aren't sure whether you need a new roof, our inspectors offer free evaluations and estimates.
Protect Your Roof  With Warwick's Expert Roofing Inspections And Estimates
Regular inspections are important to avoid major and minor roof repairs. This regular maintenance work can significantly affect the quality and function of your roof. We offer the best Warwick, New York roofing inspection that can identify any potential red flags or problems that need rectification. This will extend the life of your roof. We have the tools and technology necessary to expose critical information about your roofing and evaluate what additional actions may be needed. Rest assured that our Warwick NY roofer will honestly assess you. We can also provide a written report and detailed estimate to help you prepare your budget if we discover a need for repairs and maintenance.  
OUR WARWICK ROOFING SERVICES
Warwick, NY Roof Repairs
If you have noticed signs of damage or wear and tear on your roof, it's important to address the issue promptly to avoid more extensive damage. Precision Roofing in Warwick, NY, offers expert roof repair services for various problems, including leaks, missing shingles, and more. Their skilled roofers use top-quality materials and techniques to ensure a durable and long-lasting repair.
Warwick, NY Roofing Emergencies
Roofing emergencies can happen anytime, often causing significant damage to your property and posing a safety risk. Precision Roofing in Warwick, NY, offers emergency roofing services to address any unexpected issues and prevent further damage quickly. Their team of skilled professionals is available 24/7 for immediate assistance and repair services for your roofing emergency.
Warwick, NY Roofing Storm Damage
Storms can cause significant damage to your roof, leaving it vulnerable to leaks and further damage. Precision Roofing in Warwick, NY, offers comprehensive storm damage repair services to address any issues caused by severe weather. Their experienced team of roofers will inspect your roof, identify any damage, and provide expert repairs or replacements as necessary.
Warwick, NY Roof Replacement
When your roof has reached the end of its lifespan or has sustained significant damage, a roof replacement may be necessary to ensure the safety and integrity of your home. Precision Roofing in Warwick, NY, offers reliable and professional roof replacement services using top-quality materials and expert techniques. Their experienced team of roofers will work with you to choose the best replacement options and ensure a seamless installation.
Warwick, NY Roof Systems
Roof systems are an essential component of any building, providing protection from the elements and enhancing curb appeal. At Precision Roofing in Warwick, NY, we offer a wide range of roof system solutions to meet the unique needs of our clients. From asphalt shingle roofs to metal roofing systems, we use high-quality materials and expert craftsmanship to ensure long-lasting performance.
Warwick, NY Roofing Inspection
Roofing inspection services are essential for maintaining your home's or business's structural integrity and safety. Precision Roofing in Warwick, NY, offers professional and reliable inspection services to identify potential issues and provide a detailed estimate for repairs or replacement. Their team of experienced roofers uses the latest technology and techniques to ensure the job is done right.