Best Roofing Contractor in Ridgewood, NJ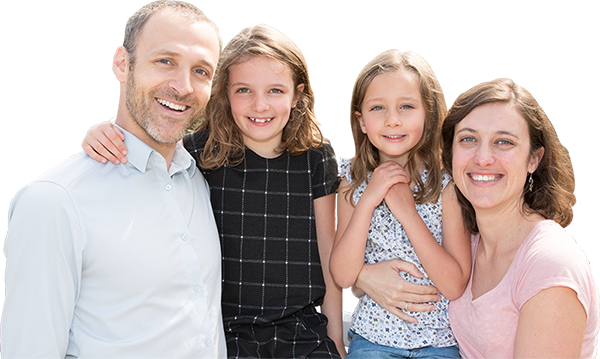 Get in touch with us today!
The Best Roofing Company in Ridgewood, NJ
Precision Roofing Inc. is the best Ridgewood NJ roofing company with 3 decades of experience. The work our experts in Ridgewood, NJ, roofers, and general contractors do for you will be high-quality, safe, effective, and reliable. Contact us right away to schedule your free consultation.
Dependable Roofing Solutions By Precision Roofing Inc. in Ridgewood, NJ
Have you noticed water stains on your ceiling? Is your roof more than 20 years old? Are your shingles curling and buckling? Leaks in your warehouse? Our licensed and insured Ridgewood roofers can locate and fix the source of the problem, no matter the cause. Look no further than Precision Roofing Inc. for superior quality work and exceptionally reliable roofing services in Ridgewood, NJ.
Outlined below are the roofing services we extend in Ridgewood, NJ:
We Offer Quality Roofing Services For Your Home in Ridgewood, NJ
From roof repair to maintenance, Precision Roofing Inc. does it all. And with high attention to detail and quality materials, you know you're getting the best roof possible for your home. We've been the premier destination for reputable residential Ridgewood, New Jersey, roofing services that homeowners trust for nearly 3 decades. 
As a full-service residential Ridgewood, NJ, roofing company, Precision Roofing Inc. is committed to providing high-quality roofing in Ridgewood, New Jersey, to ensure your roof is durable and long-lasting. As one of the best roofing companies in Ridgewood, NJ, we have earned the GAF Triple Excellence Award and are GAF Master Elite® Roofing Contractors authorized to offer the GAF Golden Pledge® and GAF Systems Plus™ Limited Warrant.
Trust Precision Roofing Inc. For Reliable Residential and Commercial Solutions in Ridgewood, NJ
If your roof is getting older, you may watch it for signs of wear and tear. Even if your roof isn't that old, weather, poor maintenance, defective materials, and shoddy initial workmanship can be blamed for a roof's premature failure. If you aren't sure whether you need a new roof, our inspectors offer free evaluations and estimates. Precision Roofing Inc. provides roof replacement for both residential homes and commercial buildings.
Top-Tier Commercial Roofing Solutions in Ridgewood, New Jersey
Your new commercial building needs the right roof. Our team of professional commercial roofing installers can help you and your architect choose the optimal material and system from leading manufacturers, including:
Genflex

Carlisle

Firestone

Versico

Sarnafil

Garland Co

GAF Commercial

Siplast

Fibertight

JohnsMansville

Durolast

Tremco
Precision Roofing Inc. offers roofing materials, including asphalt and metal roofing for steep-slope applications, membrane roofing, built-up roofing, TPO, and modified bitumen for flat roofing in Ridgewood, NJ.
Expert Roofing Solutions For Your New Property in Ridgewood, NJ
For your new home or business property, you want the roof designed and installed by a professional Ridgewood Roofer with experience in the field, such as Precision Roofing Inc. We are the company that can install your new roof and assist you with all your roofing needs in Ridgewood, NJ, in the future. Contact us today to learn more.
Residential Roofing
Precision Roofing Inc is the destination for residential and commercial roofing services homeowners can trust.
Commercial Roofing
Trust Precision Roofing Inc. for superior quality work and exceptionally responsive service.
Other
Services
We're the roofing company to trust to cover all your roofing construction needs
Your roof is like a superhero for your home. It keeps everything safe and dry.
When you think about Ridgewood, New Jersey, you might picture a friendly town with many
Imagine a place where you can eat the most amazing food. That place is Ridgewood,
Precision Roofing, Inc. is located and provides roofing services to Tri-state Area, and the surrounding areas including; Monroe NY, Ramsey NJ, Nyack NY, Mahwah NJ, Ridgewood NJ, Wyckoff NJ, White Plains NY, Scarsdale NY, Woodbury NY, Chester NY, Warwick NY, Greenwood Lake NY, Suffern NY, Spring Valley NY, New City NY & etc.
State of New Jersey
New Jersey
is a northeastern U.S. state with some 130 miles of Atlantic coast. Jersey City, across the Hudson River from Lower Manhattan, is the site of Liberty State Park, where ferries embark for nearby Ellis Island, with its historic Immigration Museum, and the iconic Statue of Liberty. The Jersey Shore includes notable resort towns like historic Asbury Park and Cape May, with its preserved Victorian buildings.
Ridgewood
City in New Jersey 
Ridgewood is a village in Bergen County, in the U.S. state of New Jersey. Ridgewood is a suburban bedroom community of New York City, located approximately 20 miles (32 km) northwest of Midtown Manhattan. As of the 2020 United States census, the village's population was 25,979, an increase of 1,021 (+4.1%) from the 2010 census count of 24,958, which in turn reflected an increase of 22 (+0.1%) from 24,936 in the 2000 census.