Best Roofing Contractor in West, NY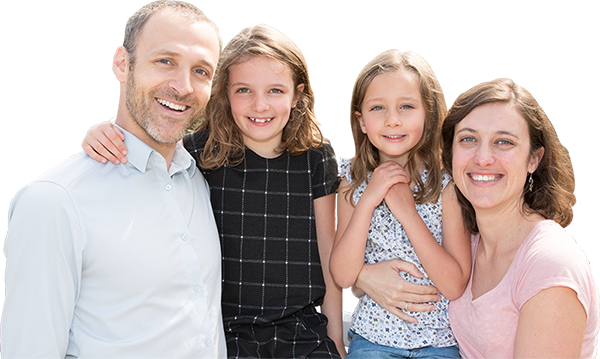 Get in touch with us today!
Best Roofing Company in West, NY
Precision Roofing Inc is the best roofing company in West, New York with nearly three decades of experience. We guarantee that the work our knowledgeable West, NY roofers and general contractors do for you will be of high quality, as well as safe and effective. Get in contact with us right away to schedule your free consultation.
Your One Call for All Your Roofing Needs
Have you noticed water stains on your ceiling? Leaks in your warehouse? Are your shingles curling and buckling? Is your roof more than 20 years old? Our licensed and insured West roofers can troubleshoot and locate the source of the problem, no matter the cause. Look no further than Precision Roofing Inc. for superior quality work and exceptionally responsive roofing services in West, NY.
West, NY Roofing Services:
West, NY RESIDENTIAL ROOFING
From roof repair to maintenance, Precision Roofing Inc. does it all. And with a high level of attention to detail and quality materials, you know you're getting the best roof possible for your home. For nearly 30 years, we've been the premier destination for reputable residential West, New York roofing services that homeowners can trust.
As a full-service residential West, NY roofing company, Precision Roofing Inc. is committed to providing high-quality roofing in West, New York to ensure your roof is durable and long-lasting. We have numerous awards and certifications from the manufacturers we sell and install. As one of the best roofing companies in West, NY, we have earned the GAF Triple Excellence Award and are GAF Master Elite® Roofing Contractors authorized to offer the GAF Golden Pledge® and GAF Systems Plus™ Limited Warranties.
When it comes to West, New York residential roofing services, we offer the following:
Brand new roofing

Roof repairs and emergencies

Roof installations and replacement

Emergency services

Roof maintenance

Inspections and Estimates
West, NY COMMERCIAL ROOFING
Precision Roofing Inc. understands that commercial roofs are vastly different in size, scope, and complexity from residential roofs. We are a West, NY roofing company that works with many different commercial roofing materials from leading manufacturers to provide the right commercial roofing in West, NY for your building. And, we know what goes into crafting a long-lasting, durable roof.
Here's a look at what we do:
Commercial roof construction

Maintenance

Roof repair

Roof maintenance programs

Storm damage repair

24/7 emergency service

Inspections
Which
ROOFING SERVICES IN West
IS RIGHT FOR YOUR HOME?
If your roof is getting older, you may be keeping an eye on it for signs of wear and tear. Even if your roof isn't that old, sometimes weather, poor maintenance, defective materials, and shoddy initial workmanship can be blamed for a roof's premature failure. Precision Roofing Inc. provides roof replacement for both residential homes and commercial buildings. If you aren't sure whether you need a new roof, our inspectors provide free evaluations and estimates.
West, NEW YORK RESIDENTIAL ROOF REPLACEMENT
As one of the NY's only GAF Master Elite® roofing contractors that have earned the Triple Excellence Award, you will be reassured knowing that every roof replacement by Precision Roofing Inc. is done with the utmost attention to detail for all of our clients. Given our status as a Best Roofing Company in West, NY, we offer the GAF Golden Pledge® Warranty; and our own 25-year workmanship guarantee. In addition to GAF's asphalt shingle products, we also offer Owens Corning and CertainTeed roofing shingles. If you are considering alternative roofing material, we also install several styles and brands of slate and metal roofing. We offer the best Roofing Services in West.
West, NY COMMERCIAL ROOF REPLACEMENT
Commercial roofs require durability and long-lasting effectiveness due to their sheer size and the fact that oftentimes, they are flat and support equipment and regular foot traffic. Whether you have a building with a flat roof or a steep-slope roof, Precision Roofing Inc. has a commercial roofing product suitable for your building. Some of the products we offer include:
Asphalt shingles

Standing seam metal roofing

Membrane roofs

Built-up roofing

TPO
West, NY Roofing Inspections and Estimates
Regular roof inspections are vital to helping you avoid unnecessary major and minor roof repairs. This small amount of maintenance work can make a significant difference in the quality and function of your roof. We offer the highest quality West, New York roofing services that can identify any potential red flags or faults that need to be rectified, allowing you to extend the life of your roof. We have the training and particular techniques necessary to expose critical information about your roofing and evaluate what extra actions may be required. You'll feel better knowing that our West roofing contractors have given you an honest assessment. We can also provide you with a written report and estimate to help you prepare financially in the case that we discover a need for repairs.
West, NY Roof Installation and Replacement
Professional installations might be the difference between liking and merely living with the finished job.  In offering the most outstanding roofing services in West, no one can compete with the expertise of our West roofers. No matter how old your roof is, our team of expert West roofers will remove it and replace it swiftly and safely. Call us now for an expert West, NY roofer near you if you are building a new home or business and need a roof that will last and work effectively.
West, New York Roofing Repairs and Emergencies
Roof repair is an inevitable part of owning a building with a roof. No matter what type of roof you have, we can provide professional and reliable repair services. It all starts with a roofing inspection. We will look at your roof from the inside and outside to assess the extent of the roof damage, and provide you with a comprehensive quote for the repairs. If your damage is a result of wind, hail, or other storm damage, we are well versed in assisting with insurance claims associated with roofing in West, NY.
West, New York Roofing Systems Installation and Maintenance
It is important that the roofing system you choose to use for your building is built specifically to suit the needs and purpose you have for the building in order to ensure that it provides as much efficiency as is optimally required. It is beneficial to understand that the specifics guiding the commercial roofing in West, NY can vary depending on the purpose of the roof and its type, and the architecture of the building. Depending on the construction and location of the building, our experts will devise the finest roofing design to suit your building. We'll take into account your budget and plans, as well as discuss every last aspect, to design the ideal commercial roofing system for your property. Choosing the best roofing system for your commercial building can help you maintain a reliable roof.
Construction Services in West, NY
For any new home or business facility, you want the roof designed and constructed by a professional West Roofer with experience in the field, such as Precision Roofing Inc. We are the firm that can install your new roof as well as assist you with all of your roofing services in West, NY in the future. Contact us today to learn more.
West, NEW YORK NEW CONSTRUCTION COMMERCIAL ROOFING
Your new commercial building needs the right roof. Our team of experienced commercial roofing installers can help you and your architect choose the optimal material and system, from leading manufacturers including:
Carlisle

Firestone

Versico

JohnsMansville

Sarnafil

Fibertight

Tremco

Garland Co

Durolast

Genflex

GAF Commercial

Siplast
That means we offer all types of roofing materials, including asphalt and metal roofing for steep-slope applications, membrane roofing, built-up roofing, TPO, and modified bitumen for flat roofing in West, NY.
West, NEW YORK NEW CONSTRUCTION RESIDENTIAL ROOFING
We're all about options here at Precision Roofing Inc. After all, part of the unique charm of your home is the quality and beauty of your roof. During your initial consultation, we will go over all the choices available to you with regard to residential roofing options. The one you settle on will vary depending on your budget, home style, aesthetic preference, availability of materials, and personal needs as a homeowner. Of course, once you move into your new home and require roofing maintenance and/or roof repair, as West, NY roofers, the Precision team will be here to service your roof well into the future because we're among the best Roofing Companies in West, New York.
Here are some of the materials we install as part of our residential roofing services in West:
Architectural Shingles

Metal Roofing

Slate Roofing

Flat Roofing

Cedar Shake Roofing
Residential Roofing
Precision Roofing Inc is the destination for residential and commercial roofing services homeowners can trust.
Commercial Roofing
Trust Precision Roofing Inc. for superior quality work and exceptionally responsive service.
Other
Services
We're the roofing company to trust to cover all your roofing construction needs